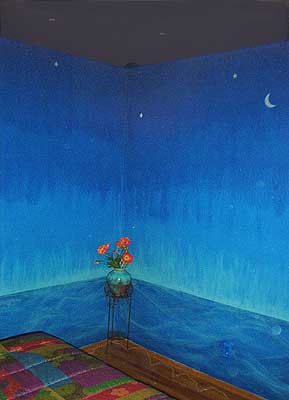 The paint job

Eight shades of blue shading from pale turquoise to midnight purple. The moon & stars glow in the dark.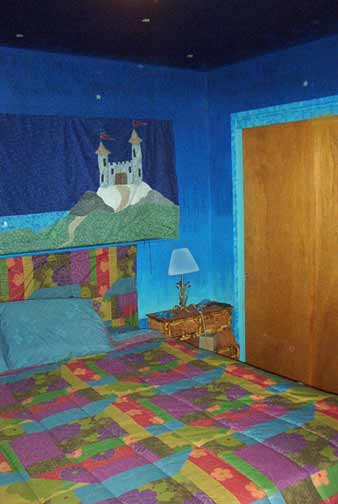 The bedspread

It took a while to find just the right design; I was planning all blue, but this one (kimono by Calvin Klein) livens up the room. The "headboard" is a pair of shams padded and tacked to the wall.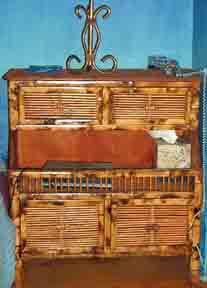 The Nightstands

Bamboo and reed fantasy piece with four drawers holds everything needed. I'm thinking about painting the reddish-brown interior a blue to match the wall behind--though we don't usually look at the nightstands from this angle, so the blue probably wouldn't show much.

I thought the nightstands were kind of pricey and wasn't sure if we should spend so much; Storm talked me into not only the nightstands, but a matching cabinet for the front hall; stairstepping to hold four drawers and three cupboards, even we haven't filled it yet.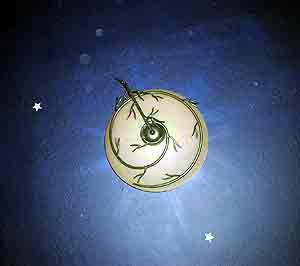 The Light
Another Storm splurge. I was planning on a plain, simple dome fixture, but he knew I'd love this Art Nouveau piece supported by branching vines.