The Little Trunk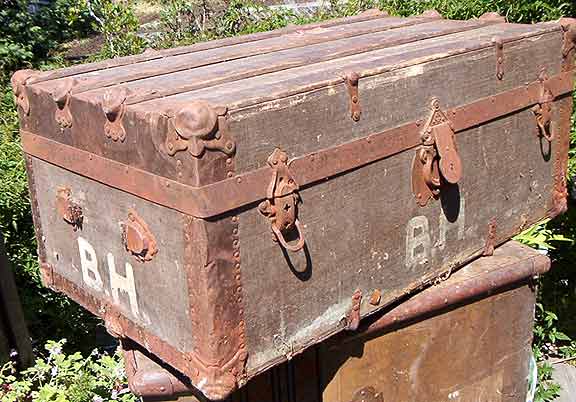 Flat top. Canvas in kind of ratty shape. Wood slats on top.
31" wide, 17.5" deep, 13.5" high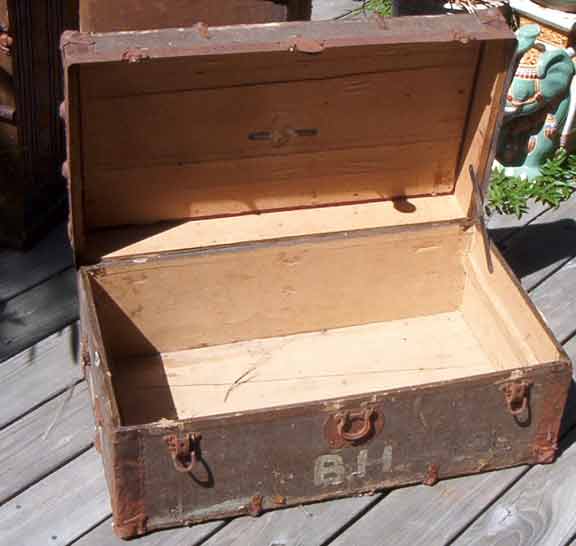 Inside painted cream; wood bottom is split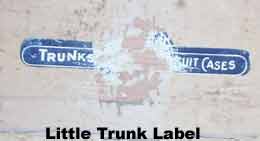 This is the only trunk with a label, but the center (which presumably had the manufacturer's name)
has been scratched off.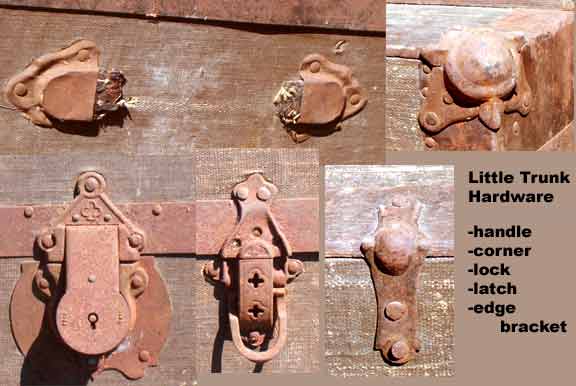 This trunk has the fanciest hardware of the three.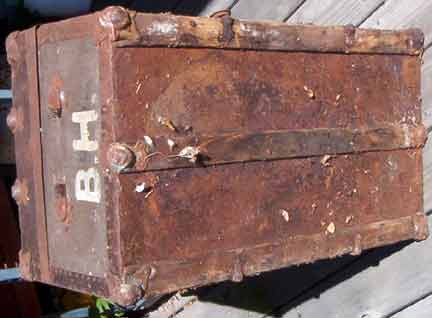 Bottom is wood covered with (rusty) metal.